Recent Posts
1
« Last post by Amac955 on September 04, 2021, 12:41:37 PM »
Anyone out there have a Bandit 400 project bike they are looking to send to a good home?

I need something with a known good engine. I'm in central Iowa but willing to travel for the right bike/deal.

best way to contact is aaronmcconeghey@msn.com or text a Five-one-five 205 eight seven two one

Thanks!
2
« Last post by Ranger on May 13, 2021, 12:41:24 AM »
Old topic but what the hell...
Sounds like you're missing this part, #12: Part Number: 43570-46E20
See screen shot

3
« Last post by Ranger on May 13, 2021, 12:34:47 AM »
in answer to one of your questions, 1999 didn't have a TPS on the carbs; see attached screen shot (not mine)
4
« Last post by Ranger on May 12, 2021, 10:47:08 PM »
L.A bandits are rare.

Yup

5
« Last post by Gouraami on April 30, 2021, 09:05:16 AM »
Hey everyone!
I am glad this forum still exists

Based on the date of the last post the Bandit has been standing for almost 5 years

It also means that 5 years later I still don't have the use of my finger. It is also the bandits 30th Birthday!
I do still plan on reviving the old girl, but for now it is in the same state i bought it in. A non runner, under a layer of dust being used to store stuff on top of.
I have over the past few years found replacement parts after the accident, the final part outstanding is one side cover. I think it is complete otherwise.
I did use the bike as is after the accident for a few months once I healed (and hit a pedestrian

), but eventually it lost compression on cylinder 3. I am not too worried, I am sure it is a valve seating/burn problem.
This thread will be revived!

6
« Last post by glamabilly on April 01, 2021, 12:13:59 PM »
My bandit 400 seems to be missing up shifts every once in a while, first to second, and sometimes 2nd to 3rd, but I could be wrong about that, it might only be 1st to 2nd. It's not every time, just under hard acceleration, so I'm assuming its the dogs getting rounded off, or maybe a worn shift fork not moving a gear over far enough. I'm expecting the worst. If I'm very deliberate shifting, it seems to shift ok. So my question, is this a common problem with the 400cc engine? what is most likely the issue? I would love it to be just an adjustment, but like I said I'm expecting the worst. If it is the Dogs, I've seen photos on the internet where people have undercut them for better holding strength, can that be done? Can a dog be ground to give it a sharper less rounded edge? I'm planning to take the engine out this weekend, so I'll see for myself what's in it, but a little info before I crack the cases open would be useful.
thanks.
7
« Last post by THI on March 13, 2021, 04:12:23 PM »
I have here a very unique 1992 GSF400. I bought the bike all stock from the original owner in 2009 with 5K original miles. Its current mileage is approximately 11.5K miles. Over the years, I have upgraded the bike with the following:
RF900 Chrome Swingarm & Chain Guard
GSXR600 Chrome Front & Rear Wheels
Pirelli Angel GT 120/70/17, 180/55/17
GSXR400 Header with dual Holeshot Silencers & removable baffles
GSXR400 Oil Pan & Pickup
Shindengen Mosfet regulator
Truck-Lite Led Headlight
Led F&R turn Signals
Led Gauge Cluster lighting
Headlight Trim from GSF650
Gimbel Seat Cowl with custom padding
Retrofitted Triumph Street Triple Bellypan
Lockhart Phillips Tank Cover
New oem rear left & right fairings in black.
Custom Framesliders
This bike has been meticulously maintained by myself as well as the original owner. It's always been garaged which you can see in condition of factory original paint. The bike starts easily and runs smoothly all thru the gears. I've always used 93 octane ethonal-free gas & Mobil 1 Synthetic oil in the bike. The bike will come with brand new Yuasa YT12A-BS battery. I am asking
$5000/FIRM
and will only respond to serious buyers. You will not find another Bandit 400 like it in the US or anywhere in the world! Please email me at tlcao@hotmail.com if you are interested. The bike is located in Burlington, North Carolina.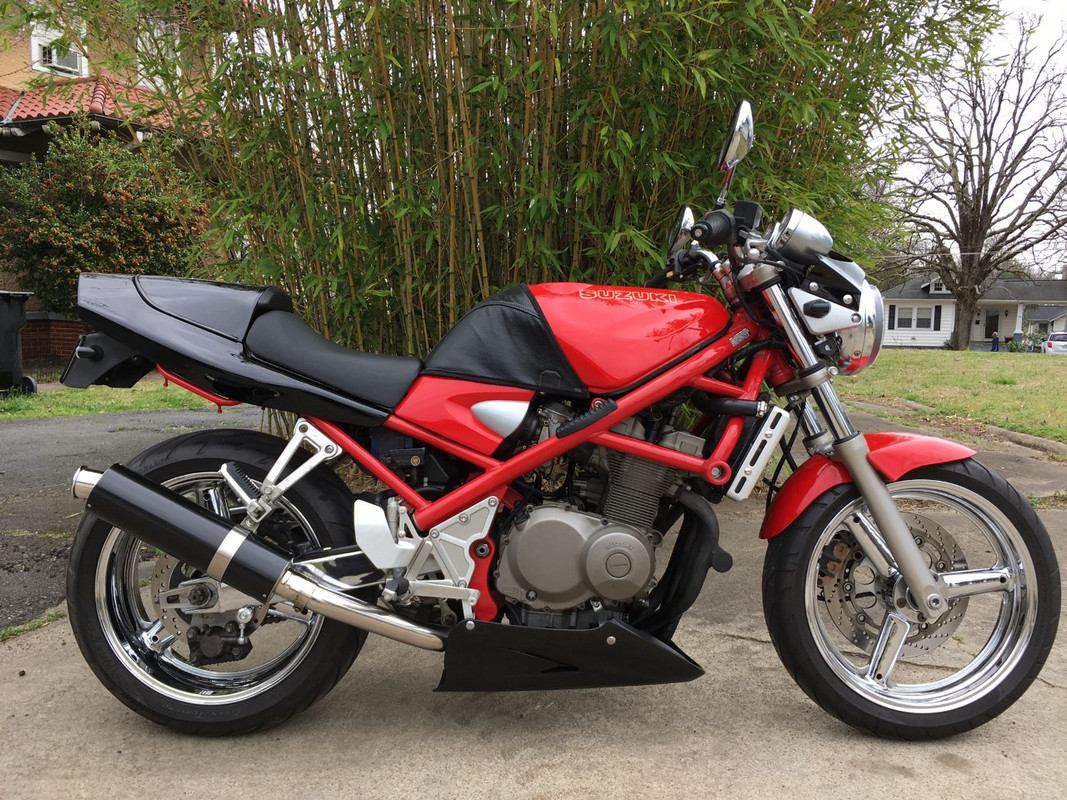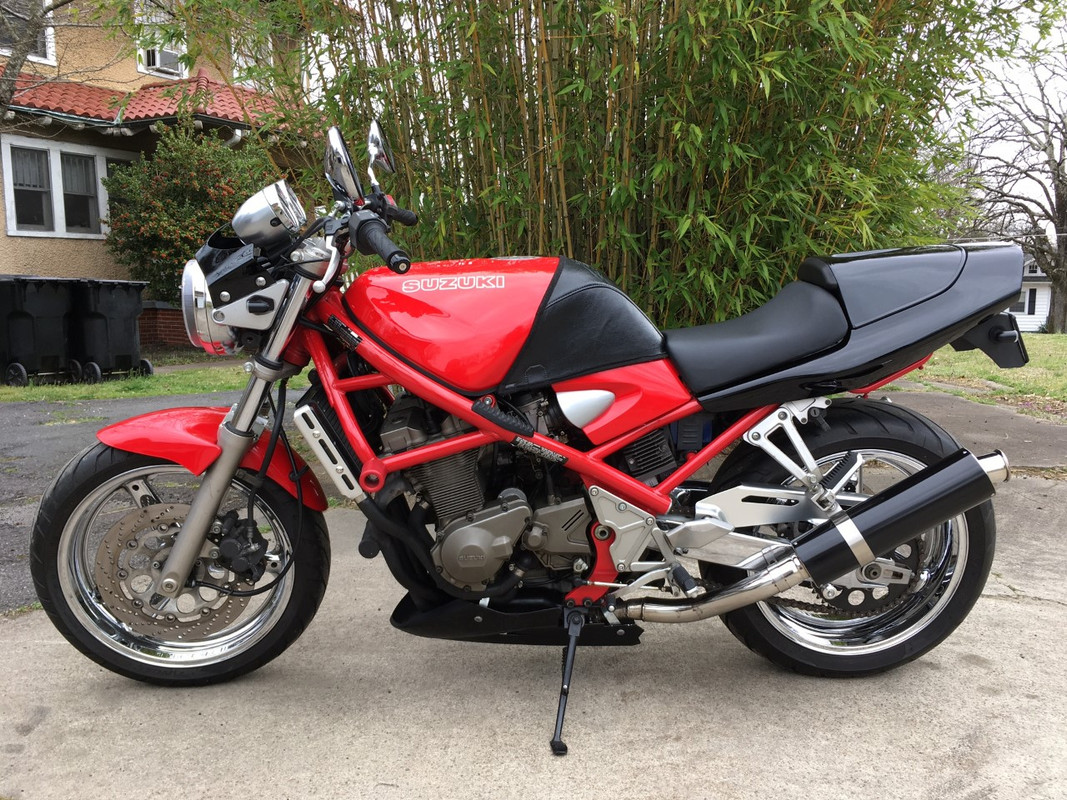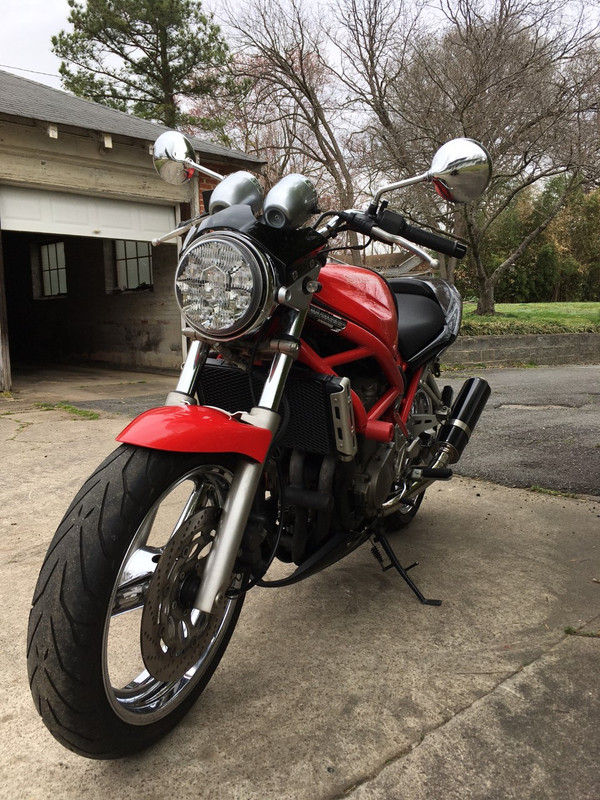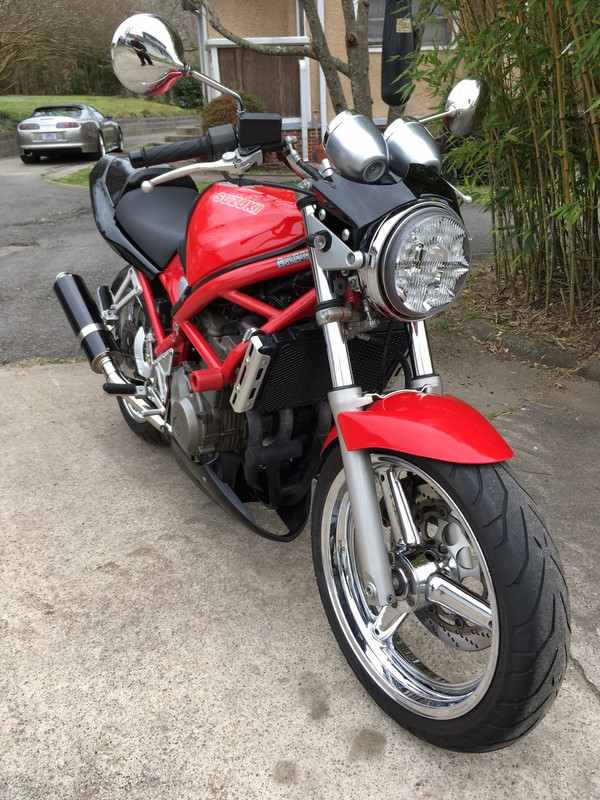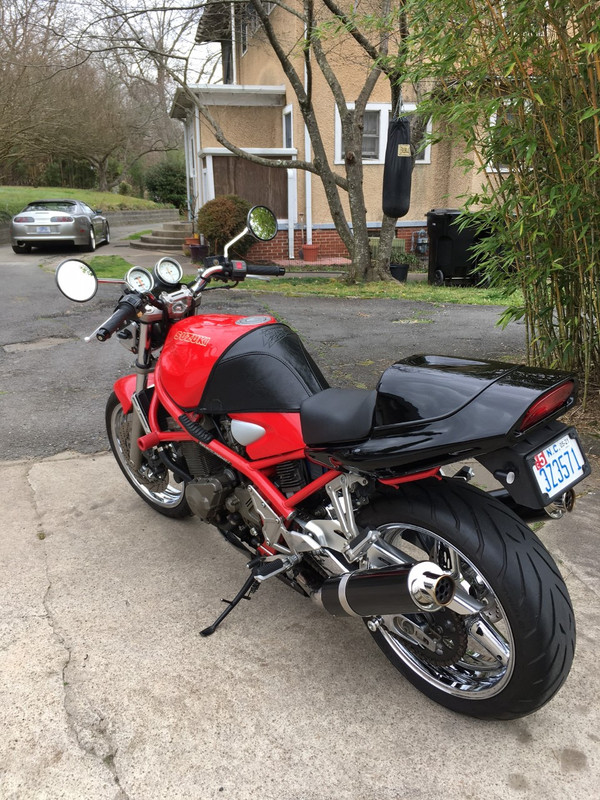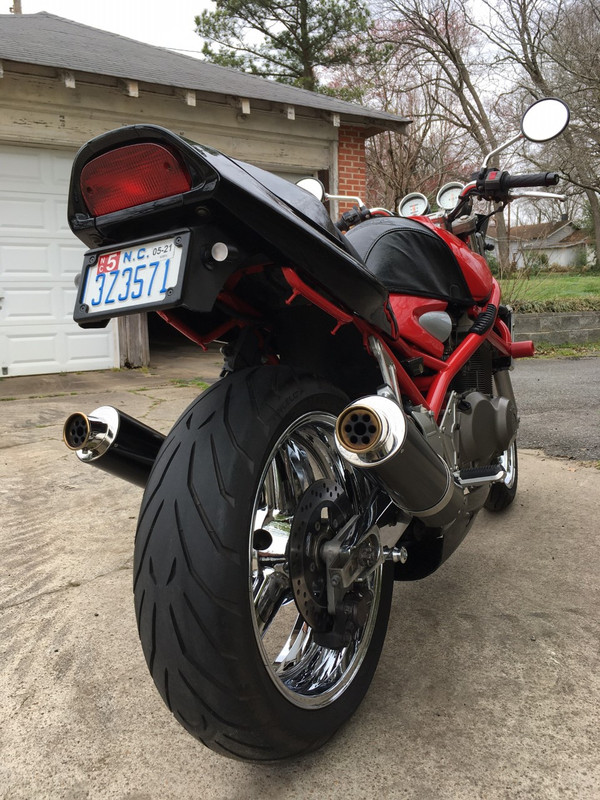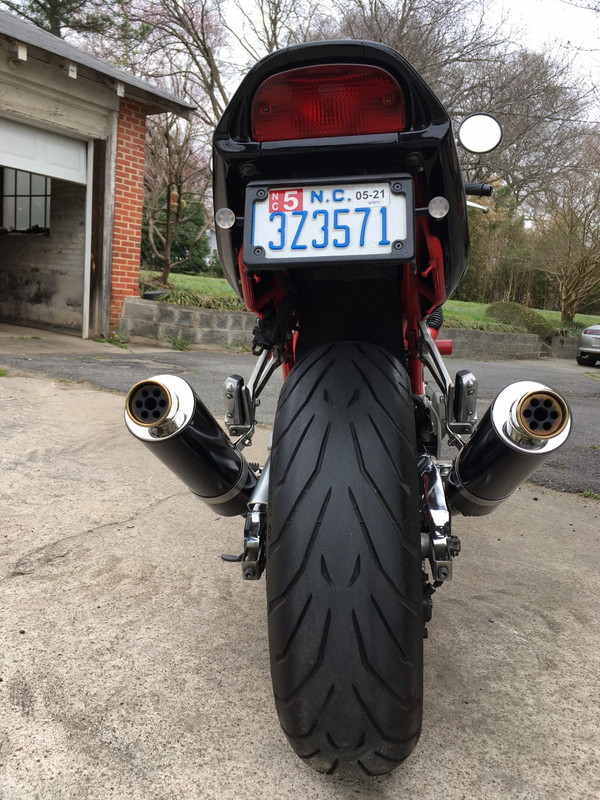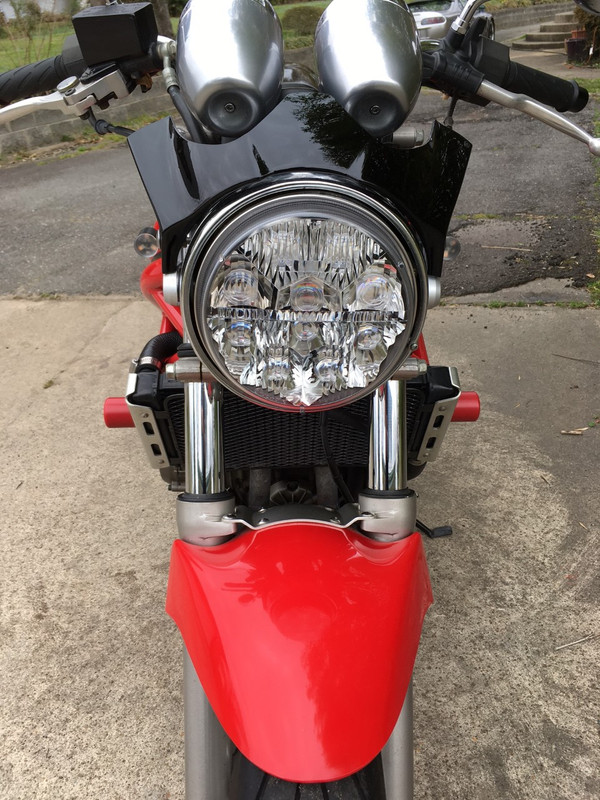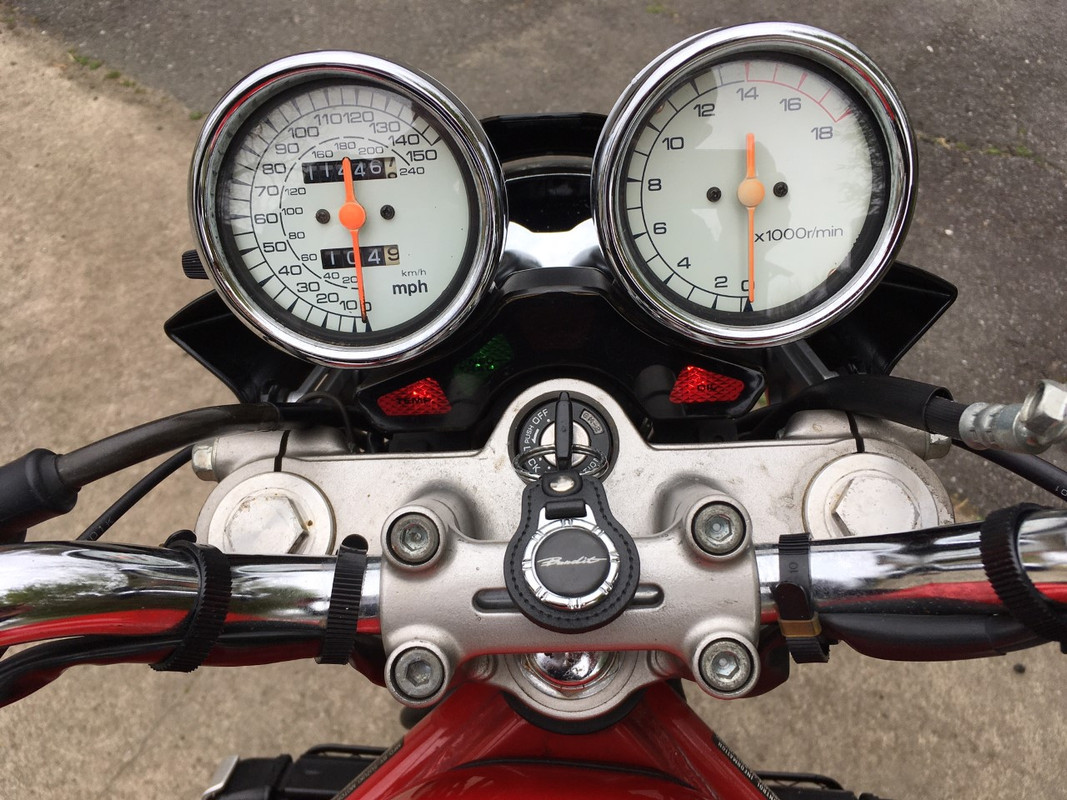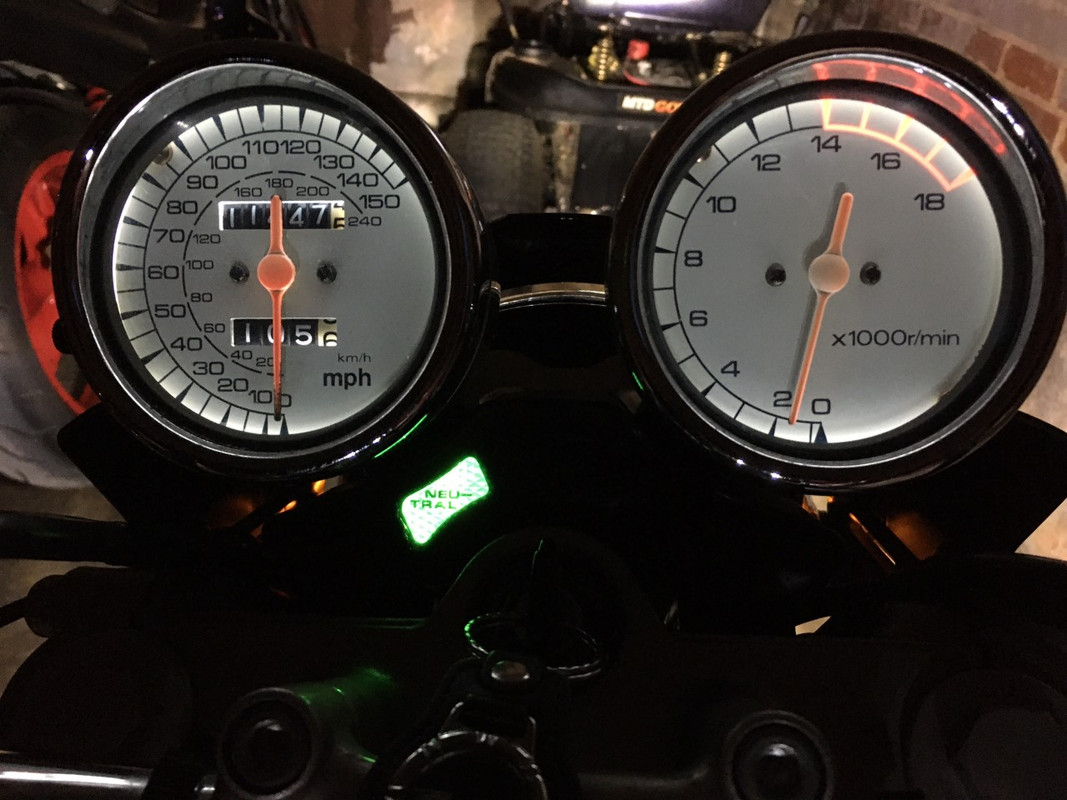 Here is a short video of the bike:
https://www.youtube.com/watch?v=m9HSzBSJzOs
8
« Last post by yuckhil on February 21, 2021, 01:34:16 AM »
I bought genuine Suzuki parts to rebuild the carbs, and the o-ring for the float valve assembly seat seems to be larger than the one already installed. The Suzuki dealership ordered another set from Suzuki for me, and they are the same size as the first batch.
My customer record at the shop shows I purchased the same part number six years ago, and the parts I received then are currently installed on the assembly, see the attached photo.
The part number seems to be correct as item #21 in the parts list.
http://www.mickhone.com.au/partFinder/fiche/suzuki/2000/gsf250v/carburetor
The photos in this ad seem to be the same size, compared to the bar code printed on the sachet.
https://www.ebay.com.au/itm/202722106367
I am reluctant to cut off the currently installed o-rings in case the new ones are too large to reassemble the float valves.
Any ideas? Thanks.
9
« Last post by sunnyorlando on February 06, 2021, 11:22:17 AM »
1999 1200 SX
First - All the manual and docs I find references a TPS (Throttle Pos. Sensor) from '97 on. My bike has the connection, but does not have the TPS - its not missing from the cabs, it just does not have it or any way to mount it. See 'Carbs pic 1'. The only ID on the carb is 27E5 1 kK8Z1.
> Possibility - someone replaced the carbs with an older model, but everything about the carbs else matches up.
>> If this is the case, what is the likely issue I may have if the ICU does not sense the TPS? I don't believe this bike has electronic advance, or does it. So what would the TPS's function be otherwise, and what if its missing?

Second - There are two wires (Red/BLK and Green/Blue) that are cut at the L side wiring harness - See 'Wiring pic 1'. These come directly from the ICU (Ref A on wiring diag attached). In the wiring diagrams it shows these going to neutral switch (Ref B on wiring diag). However, the neutral switch has only 1 blue wire coming out of it from the engine and this 'blue' neutral switch wire goes to diode (Ref C on wiring diag).
> The diode itself has three wires (Blue/Blk, Green/Blue) - the blue goes to the N switch, the Blue black to the N light, and the green to the side stand relay. (see Wiring pic
> The N light is working - so the switch is working.
> There's only one wire coming out of the neutral switch on the engine - the blue one and its connected to the diode -
See 'Wiring pic 2'.
> The side-stand switch system is working.
>> Q - What are the 2 cut wires for if everything is connected and working?

Any insights to this appreciated.
Thanks....
sunnyorlando
10
« Last post by sunnyorlando on February 03, 2021, 10:25:37 AM »
I have available a red Bandit fuel tank - see attached pics

> No dents, a couple of round paint dings on L rear - see circled in pic 3a
> No hardware, tank only
> Local pick up in Orlando OR buyer pays shipping
> Knowing what good tanks go for, feel free to make an offer + shipping

> I need some '99 Bandit parts - trades considered
>> Black tank not dented, minor scratches OK. I believe its a 44100-26E61-2JX.
>> Rear fender - 63100-26E30
>> Rear cover frame (around tail light) 47331-26E00-291 (Black)
>> Tail light 35710-26E30
>> Seat - I have a Corbin that needs to be re-covered, foam is good. Willing to trade for OEM in good condition

May need more later

Thanks
sunnyorlando