Recent Posts
11
« Last post by THI on March 13, 2021, 04:12:23 PM »
I have here a very unique 1992 GSF400. I bought the bike all stock from the original owner in 2009 with 5K original miles. Its current mileage is approximately 11.5K miles. Over the years, I have upgraded the bike with the following:
RF900 Chrome Swingarm & Chain Guard
GSXR600 Chrome Front & Rear Wheels
Pirelli Angel GT 120/70/17, 180/55/17
GSXR400 Header with dual Holeshot Silencers & removable baffles
GSXR400 Oil Pan & Pickup
Shindengen Mosfet regulator
Truck-Lite Led Headlight
Led F&R turn Signals
Led Gauge Cluster lighting
Headlight Trim from GSF650
Gimbel Seat Cowl with custom padding
Retrofitted Triumph Street Triple Bellypan
Lockhart Phillips Tank Cover
New oem rear left & right fairings in black.
Custom Framesliders
This bike has been meticulously maintained by myself as well as the original owner. It's always been garaged which you can see in condition of factory original paint. The bike starts easily and runs smoothly all thru the gears. I've always used 93 octane ethonal-free gas & Mobil 1 Synthetic oil in the bike. The bike will come with brand new Yuasa YT12A-BS battery. I am asking
$5000/FIRM
and will only respond to serious buyers. You will not find another Bandit 400 like it in the US or anywhere in the world! Please email me at tlcao@hotmail.com if you are interested. The bike is located in Burlington, North Carolina.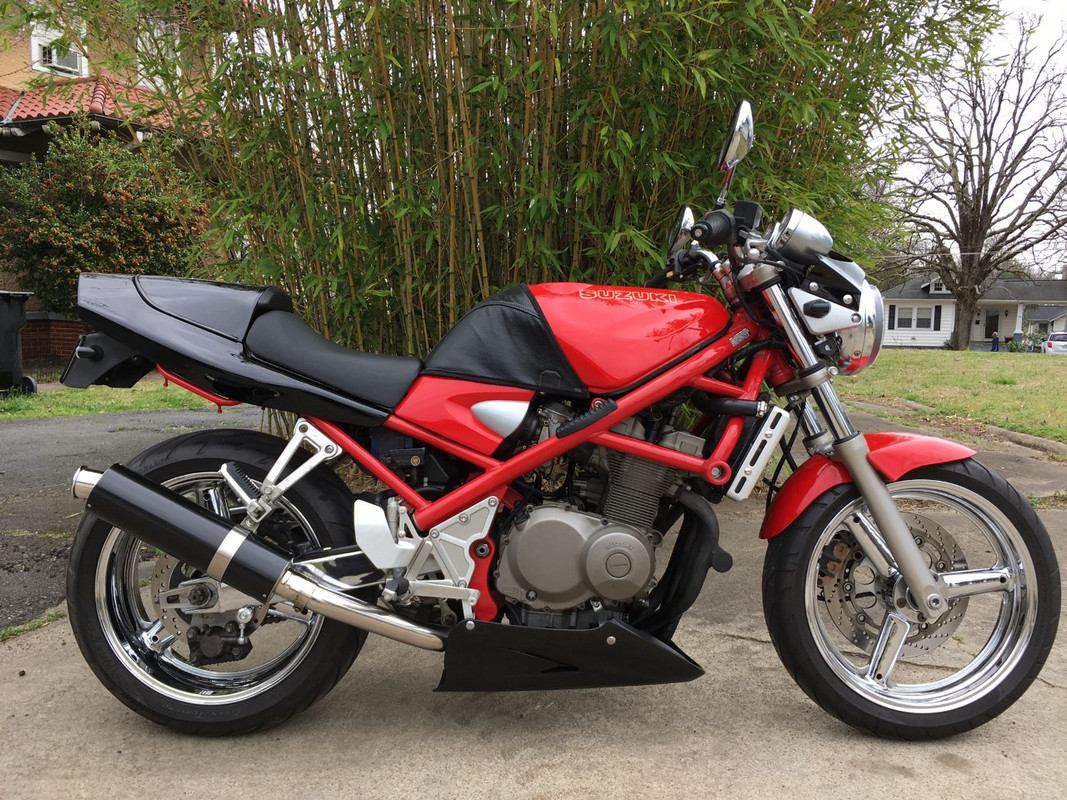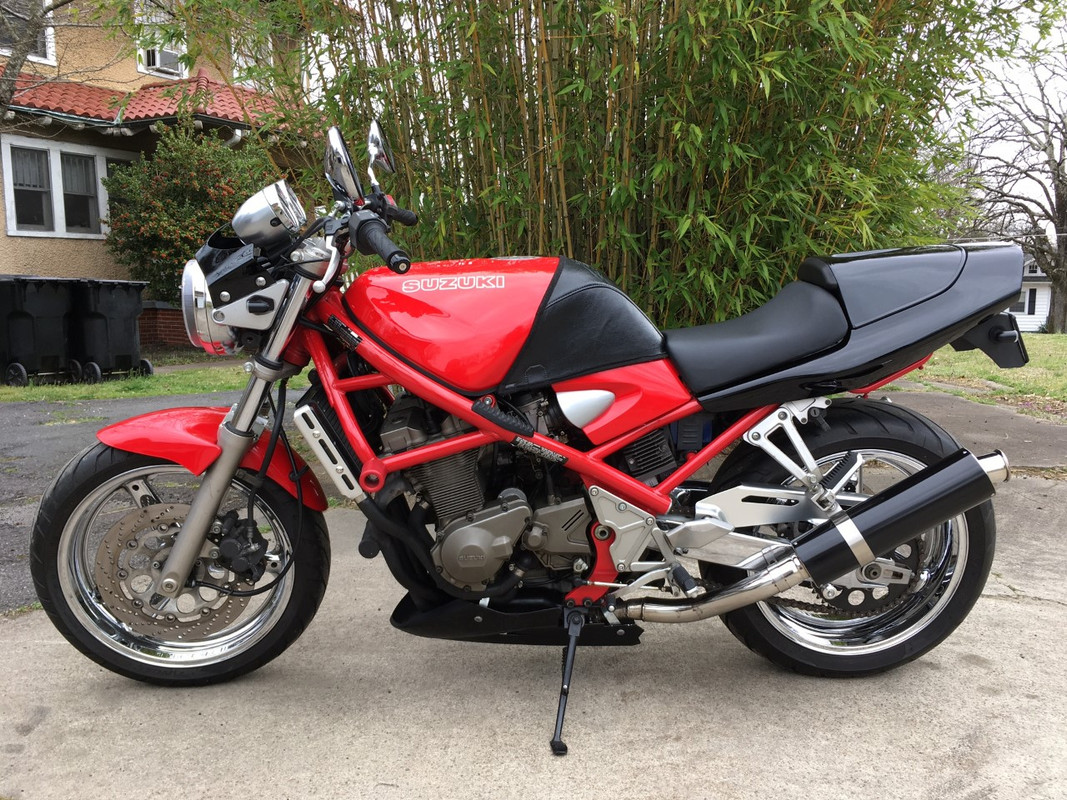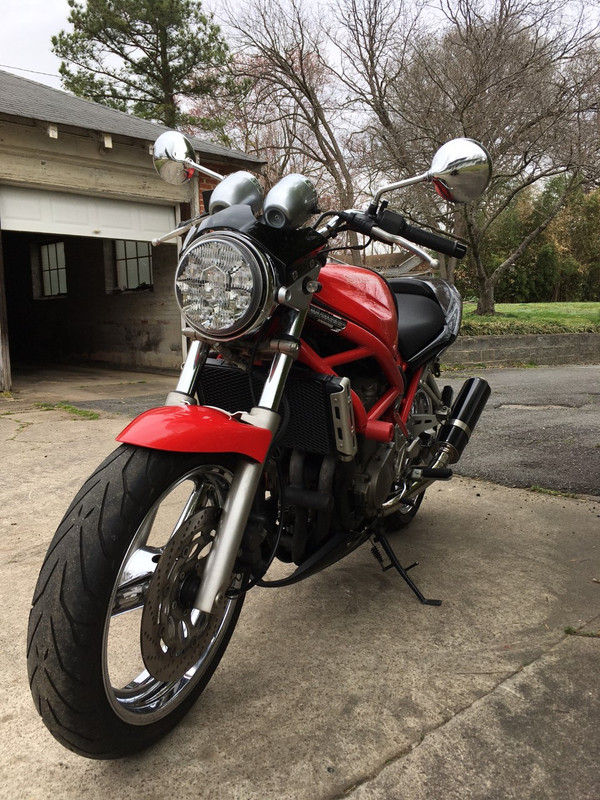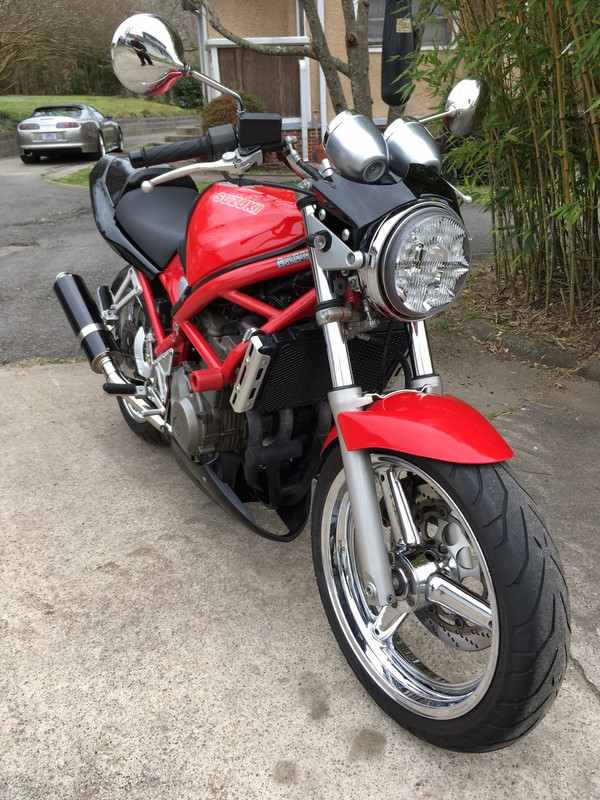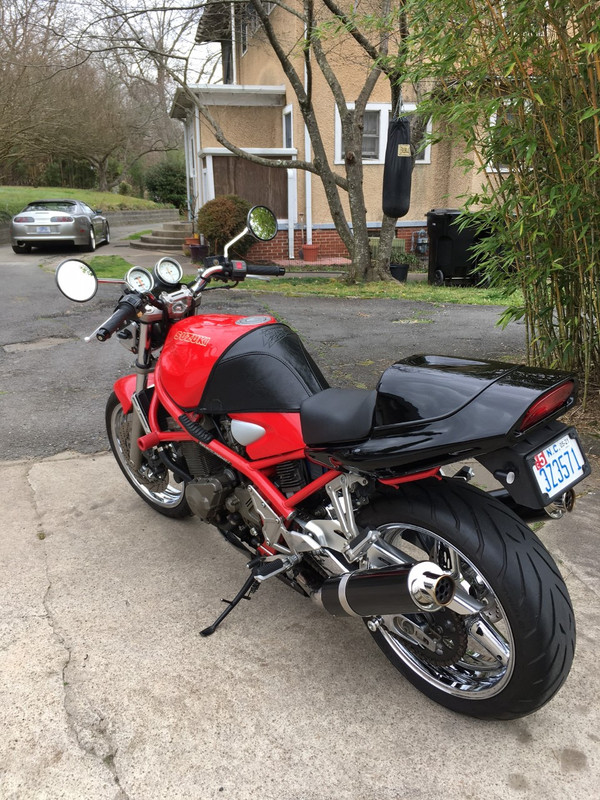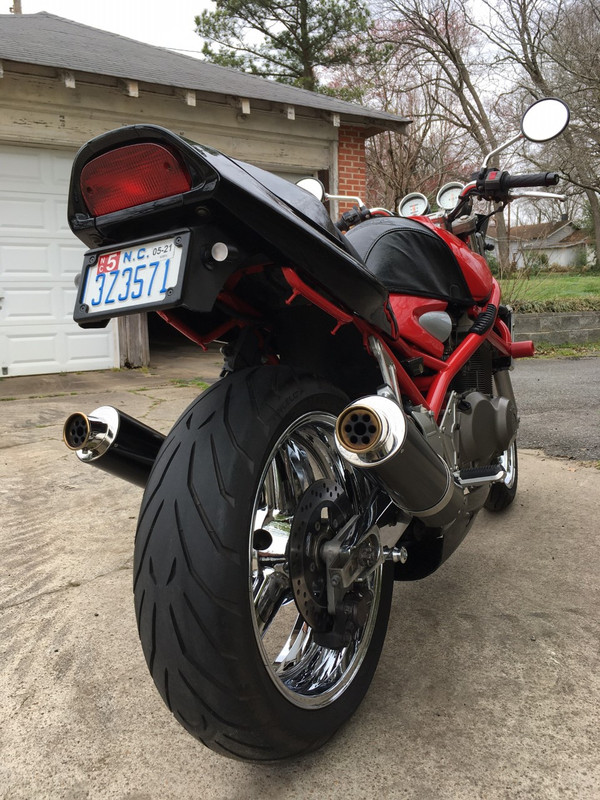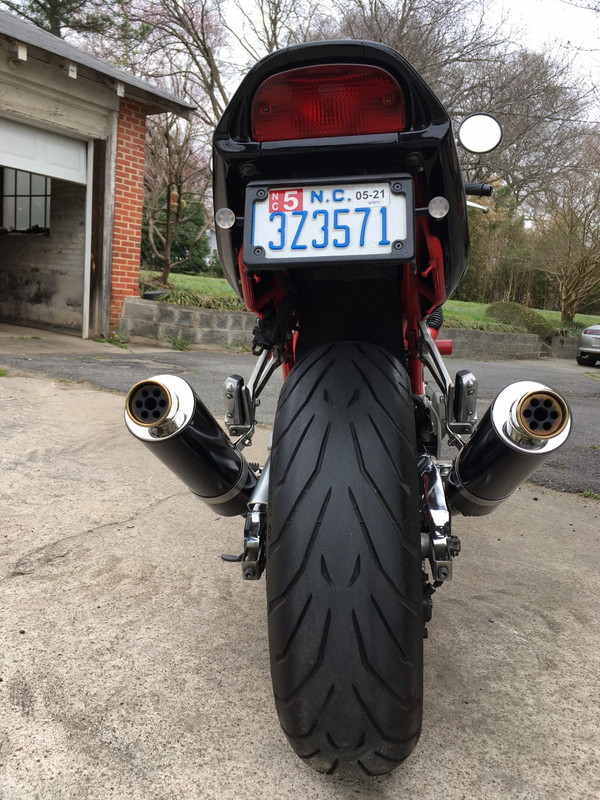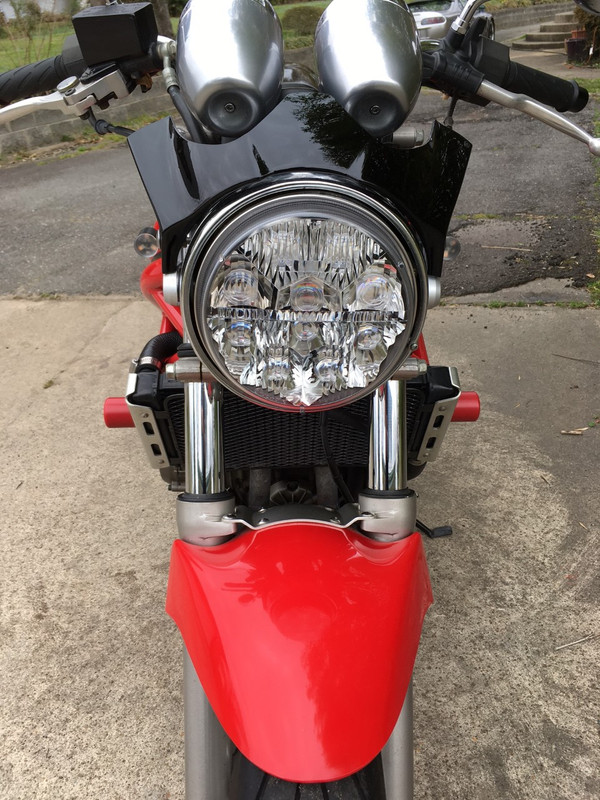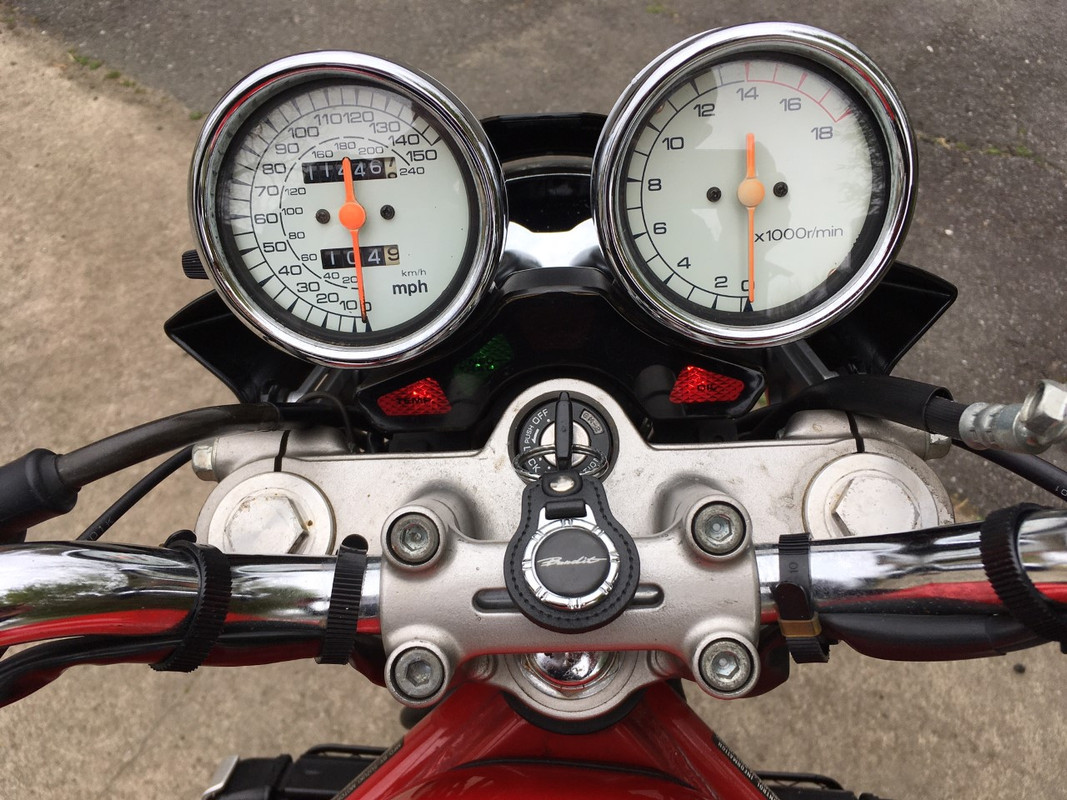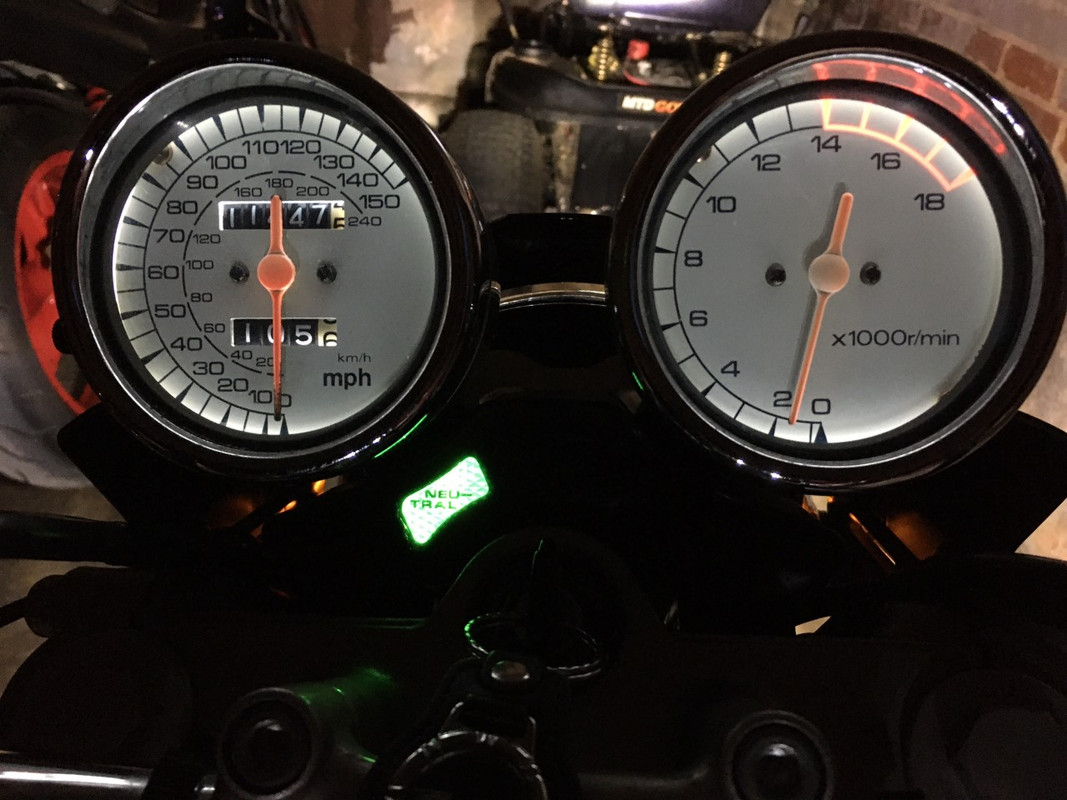 Here is a short video of the bike:
https://www.youtube.com/watch?v=m9HSzBSJzOs
12
« Last post by yuckhil on February 21, 2021, 01:34:16 AM »
I bought genuine Suzuki parts to rebuild the carbs, and the o-ring for the float valve assembly seat seems to be larger than the one already installed. The Suzuki dealership ordered another set from Suzuki for me, and they are the same size as the first batch.
My customer record at the shop shows I purchased the same part number six years ago, and the parts I received then are currently installed on the assembly, see the attached photo.
The part number seems to be correct as item #21 in the parts list.
http://www.mickhone.com.au/partFinder/fiche/suzuki/2000/gsf250v/carburetor
The photos in this ad seem to be the same size, compared to the bar code printed on the sachet.
https://www.ebay.com.au/itm/202722106367
I am reluctant to cut off the currently installed o-rings in case the new ones are too large to reassemble the float valves.
Any ideas? Thanks.
13
« Last post by sunnyorlando on February 06, 2021, 11:22:17 AM »
1999 1200 SX
First - All the manual and docs I find references a TPS (Throttle Pos. Sensor) from '97 on. My bike has the connection, but does not have the TPS - its not missing from the cabs, it just does not have it or any way to mount it. See 'Carbs pic 1'. The only ID on the carb is 27E5 1 kK8Z1.
> Possibility - someone replaced the carbs with an older model, but everything about the carbs else matches up.
>> If this is the case, what is the likely issue I may have if the ICU does not sense the TPS? I don't believe this bike has electronic advance, or does it. So what would the TPS's function be otherwise, and what if its missing?

Second - There are two wires (Red/BLK and Green/Blue) that are cut at the L side wiring harness - See 'Wiring pic 1'. These come directly from the ICU (Ref A on wiring diag attached). In the wiring diagrams it shows these going to neutral switch (Ref B on wiring diag). However, the neutral switch has only 1 blue wire coming out of it from the engine and this 'blue' neutral switch wire goes to diode (Ref C on wiring diag).
> The diode itself has three wires (Blue/Blk, Green/Blue) - the blue goes to the N switch, the Blue black to the N light, and the green to the side stand relay. (see Wiring pic
> The N light is working - so the switch is working.
> There's only one wire coming out of the neutral switch on the engine - the blue one and its connected to the diode -
See 'Wiring pic 2'.
> The side-stand switch system is working.
>> Q - What are the 2 cut wires for if everything is connected and working?

Any insights to this appreciated.
Thanks....
sunnyorlando
14
« Last post by sunnyorlando on February 03, 2021, 10:25:37 AM »
I have available a red Bandit fuel tank - see attached pics

> No dents, a couple of round paint dings on L rear - see circled in pic 3a
> No hardware, tank only
> Local pick up in Orlando OR buyer pays shipping
> Knowing what good tanks go for, feel free to make an offer + shipping

> I need some '99 Bandit parts - trades considered
>> Black tank not dented, minor scratches OK. I believe its a 44100-26E61-2JX.
>> Rear fender - 63100-26E30
>> Rear cover frame (around tail light) 47331-26E00-291 (Black)
>> Tail light 35710-26E30
>> Seat - I have a Corbin that needs to be re-covered, foam is good. Willing to trade for OEM in good condition

May need more later

Thanks
sunnyorlando
15
« Last post by sunnyorlando on January 31, 2021, 12:22:56 PM »
Hello.. Rerturnig to this forum with a new 1200S/ SX project.

I'm looking for someone with Bandit experience. I'm on my second fixer-upper Bandit 1200 - first was a 2000 and this one is a 1999.
Its a bit rough, but will make a decent fun ride. I'm working through mechanical and electrical details and I have manuals, microfiches and parts are available as you all probably know - pretty much what I need. Except someone to bounce questions off of.
Anyone here that can help? I'll post the specifics if someone can.

Thanks!
16
« Last post by ZipTi on October 16, 2020, 01:20:43 PM »
Wrecked my 1998 GSF1200S and damaged the Givi WingRack2 luggage mounting rack and looking for complete kit (Y513) or parts.
please contact me @ stathome@bellsouth.net

Thanks, edward
17
« Last post by chamarang on August 29, 2020, 05:43:53 AM »
Hello. I need the torque settings of all the bolts of suzuki gsf250 92.if anyone have please give me it. Verry helpful for me
18
« Last post by ZipTi on June 27, 2020, 01:56:21 PM »
I have a 1st gen gel seat for sale email for details & pictures, shipping at cost.
$100 good condition no rips or tearing. SOLD

Thanks, eh
stathome@bellsouth.net
19
« Last post by interfuse on June 23, 2020, 11:45:44 AM »
From the axle bolt center to the top of the triple tree I get 29.75" or 75.5 cm.
20
« Last post by stormi on June 10, 2020, 05:31:11 PM »
I bought a new OEM cable, and it didn't make a difference at all.
And yes I did double-check the routing. I even tried tightening it down with tie wraps, or the complete opposite. Left side, right side, through the middle hole in the frame. I tried everything. Bot old and new OEM cable. But like I said, even if I have the cable straight through the air with the tank off or even disconnected out of the bike I can make one end move by bending it. It is not related to routing or slack.

Tie wraps would likely make the problem worse by increasing friction because of tiny bends.
The cable will move if you bend the housing because physics. I can't explain it well enough but if you can find a good bicycle forum where they are building / modding - someone will eventually explain it better than I can but the distance the cable has to travel through a bend is greater than through a straight. Therefore you're describing normal behaviour.
What you're describing points to exactly what I'm saying: There's a flaw in the way that cable is designed. You could buy 30 OEM cables with the same part # and they will all be as frustrating.
Return spring is fine, throttle plates close instantly when I let go of throttle.

That's what I suspected you'd find.
I did, in fact I did one better and went to a cable specialist, he only works on throttle/brake/clutch cables for 12 years. He changed my OEM cable into a custom one but it didn't resolve the issue, and told me it was the first time he couldn't solve a cable related problem.

I don't necessarily think a cable specialist is better. He wasn't necessarily the best person for this particular job. Sometimes they're way too set in their ways or they fixate on one way being the right way and can't see the problem for what it is. When he changed the cable - did he duplicate the length difference between the cable and the housing or change it? If he duplicated the length difference, he more than likely built your custom cable with the exact same flaw. Without knowing what he did, I'm just guessing.
A really good bicycle builder would probably have it licked very quickly. Bicycles are way less tolerant of cable issues because they can't use an engine to overcome anything.
Well, it's probably not true, but I think most 1/2 cylinders bikes are not so sensitive on the throttle, and most other bikes have a return cable. Even the Honda CB1 has 2 cables which is closed to bandit 400 I can think of.

As you can imagine, this problem is driving me nuts. The 400 is no longer my primary bike but still.

I'd look up some of the more traditional gymkhana bikes. I bet you'll find more than a couple with single throttle cable setups. There's nothing really wrong with a single cable setup when properly set up. At this point, I believe you can't set it up properly with the equipment you have. When I mentioned it to the other half, the response was "That damn cable! Yes, it always seemed too short!" Neither of us misses having to fight with it every time the carbs were off.
I should also mention that my original bars were swapped for another set of what I was positive were original bars (off of another 400) and the bend was different. Minutely different but different.
It was little issues with my b4 that lead me to finding another bike too. I got tired of having her torn down to tweak something or having to put up with issues I didn't have on my other bikes. She made me a better mechanic but like the little kid in the Honda commercial: "Please sir, I just want to ride!"
I also notice that Honda's cable routing seems a little more sane.